Leaders developing solutions based on augmented reality and virtual reality for Industry 4.0
Guided processes with augmented reality
Any technician can be an expert in all critical operations in your company.
We digitalize technical knowledge in a simple way based on guided processes with videos, 3D animations, real time data and augmented reality.
Our tools allow technicians to have instant access to essential information in a visual and interactive way.
Achieve maximum efficiency for your organization by standardizing technical operations, minimizing intervention times and avoiding errors.
Technical remote assistance with augmented reality
We connect field technicians with experts in real time at any time and from anywhere using an advanced remote assistance tool based on augmented reality.
It minimizes diagnostic and troubleshooting times, reduces production downtime, and avoids travels of experts easily and effectively.
Training with virtual reality
We use virtual reality to train professionals in industrial environments through immersive experiences.
We improve training processes with highly realistic simulations and we offer a centralized management system for the monitoring and evaluation of operators.
Virtual reality optimizes the assimilation of knowledge, allows the personalization of the learning pace and avoids any risk through interactive virtual training based on "learning by doing" concept.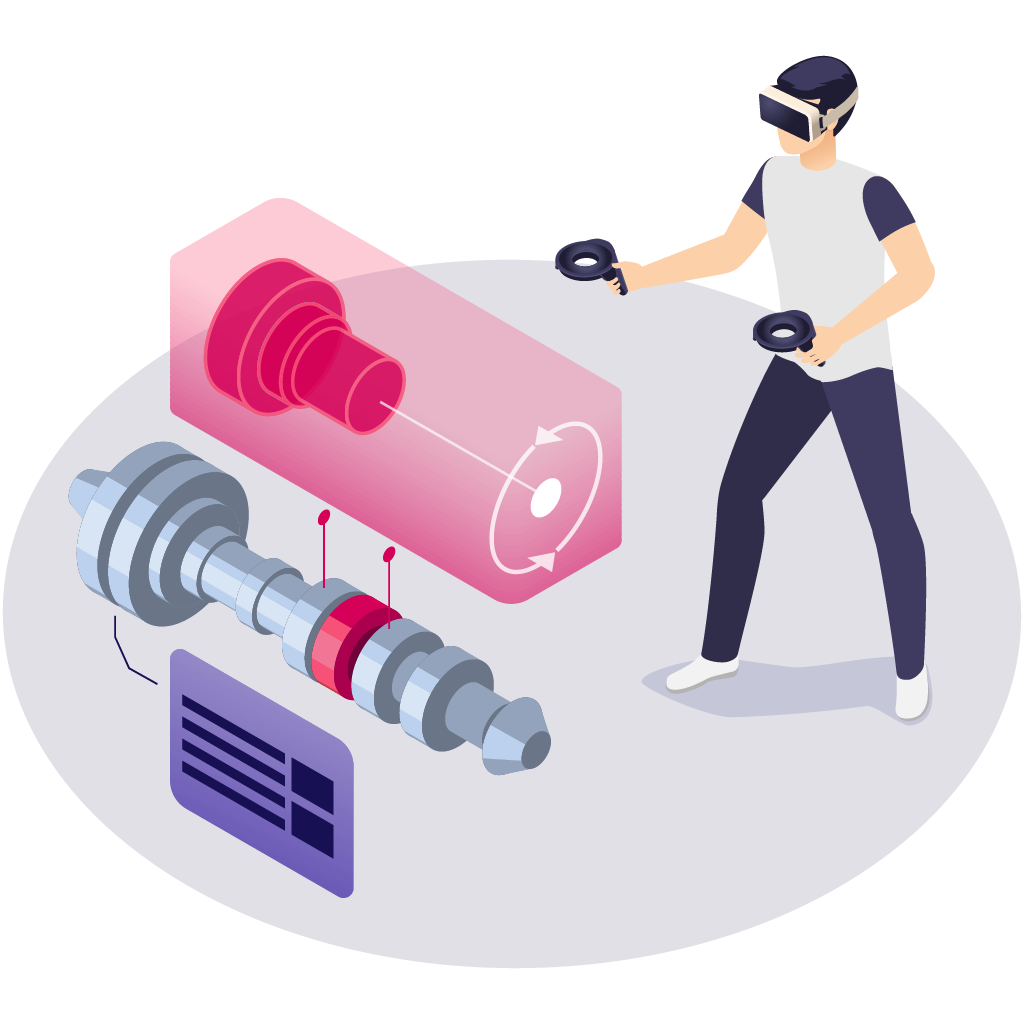 Are you looking for a partner to develop a custom-made project based on augmented reality or virtual reality?
Contact us and we will analyse together the best solution for your problem.
Technologies
Augmented reality and virtual reality are revolutionizing the way people access information or services thanks to state-of-the-art displays and high-quality immersive content.
We have more than 16 years of experience in which our team has successfully developed more than 350 projects. Throughout these years, our R&D department has acquired a powerful technological base and a high degree of knowledge, which are already being applied in projects very effectively.
Applications
We are experts in the real and effective application of augmented reality and virtual reality in critical areas of organizations to provide efficiency, security and cost savings.
Our applications contribute to empower the workforce and train operators to be efficient in increasingly complex production processes in the context of Industry 4.0.
We are official partners of the Microsoft Mixed Reality Program
"We're delighted to have Innovae accredited as a Microsoft Mixed Reality Partner. Their work with Mercedes-Benz highlights their expertise in creating well designed applications that will enable customers to gain immediate benefits"
Leila Martine, Microsoft